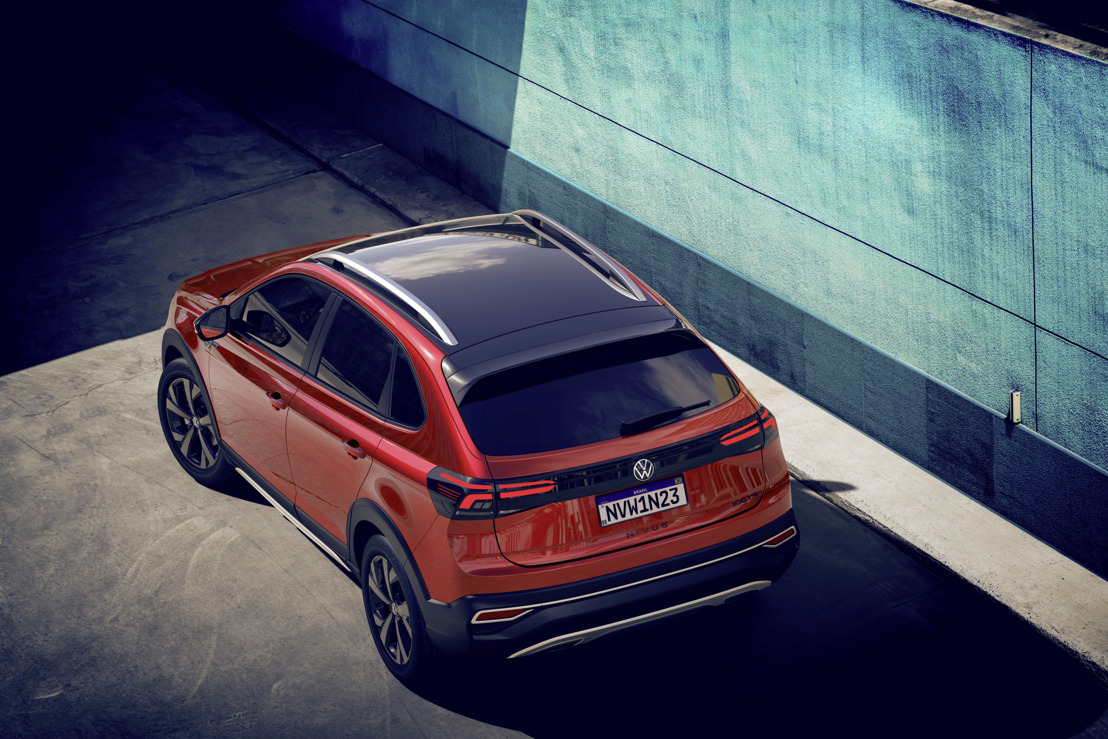 Beautiful, versatile, modern and connected
Vrijdag 29 mei 2020
The Nivus01 opens a new market segment, with an innovative design combining SUV elements and sport coupé lines
Two 10-inch screens: with the Active Info Display and the new VW Play infotainment, the Nivus is the first Latin American "smart car"
New model innovates with premium segment features, as the ACC (Adaptive Cruise Control), Emergency Braking, TSI engine and LED headlights
The Nivus is the first Volkswagen model developed in Latin America to be manufactured and commercialized in the European market
São Bernardo do Campo (Brazil). The Nivus arrives to make history. With an innovative design and new connectivity and streaming concepts, the Nivus comes out now in a totally digital world presentation, from Brazil to the world. The new model has been developed by Volkswagen South America and will be manufactured initially at the Anchieta factory, in São Bernardo do Campo, SP, to be commercialized in the South American market. In a second moment, the model will be made also in Europe.
First model developed in the region that will be manufactured and commercialized also in the European market, one of the world's most competitive", says Pablo Di Si, president and CEO of Volkswagen Latin America. "Since 2017, we have fully renewed our portfolio, in the largest product offensive in Volkswagen's history in the region. The New Brand Design also inaugurates our New Brand Design in South America. This is much more than a new brand logo. It is a brand attitude, with new colors, closer to people", emphasizes Di Si.
The Nivus01 will be officially launched in the Brazilian market in the next few weeks. In Argentina, the model will be in the dealerships at the end of the second half this year. The first semester of 2021 will be the time for the remaining South American markets to receive the Nivus. The model will be also launched in Europe, during next year's second half.